Firecreek Stables main facility is a 9000 sq. ft. barn.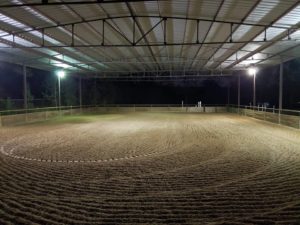 This covered & lighted arena perfect for exercising your horse in any weather and at any time!
Spacious cemented aisles, with 12 ft. by 12 ft. stalls feature Pro liner stall mats. Our 12 ft. x 12 wash rack with hot and cold water is perfect for pampering your equine body.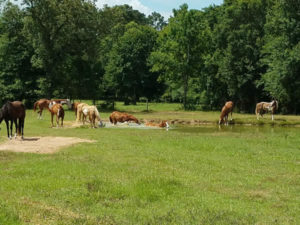 2 ponds are available for your horse to cool off or for training

A special gathering place for ALL occasions!

Round Pen for working your horse.
. 
Pasture turnout or Piped metal paddocks for individualized turnout if you prefer!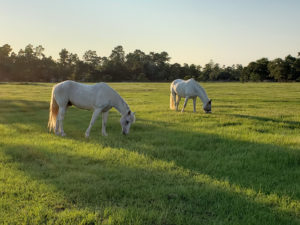 .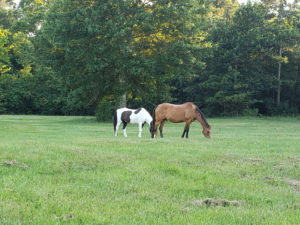 40 acres of pasture turnout with trails to ride on!